1st Day of School Friday, August 13 Dismissal at MES on Fridays is 12:40 pm

Tuesday, August 10 @ 6:00 pm - 7:00 pm Elementary Parents Meeting with Mr. Kuxhausen Elementary Gym Enter through the Northeast Gym Doors

Congratulations Mr. K for being awarded the 2020-2021 Elementary Principal of the year. We're definitely lucky to have him in our community. Go Tigers!

Beginning of School Important Meeting Dates! Go Tigers!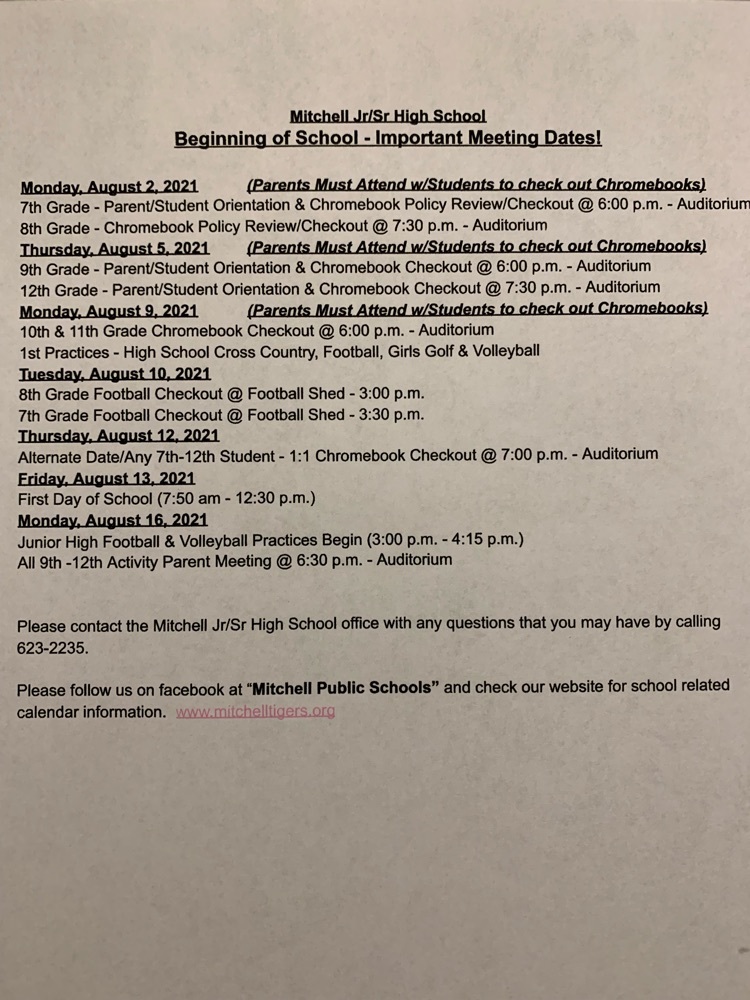 Mitchell Foundation for Academic Excellence Golf Tournament Info! Go Tigers!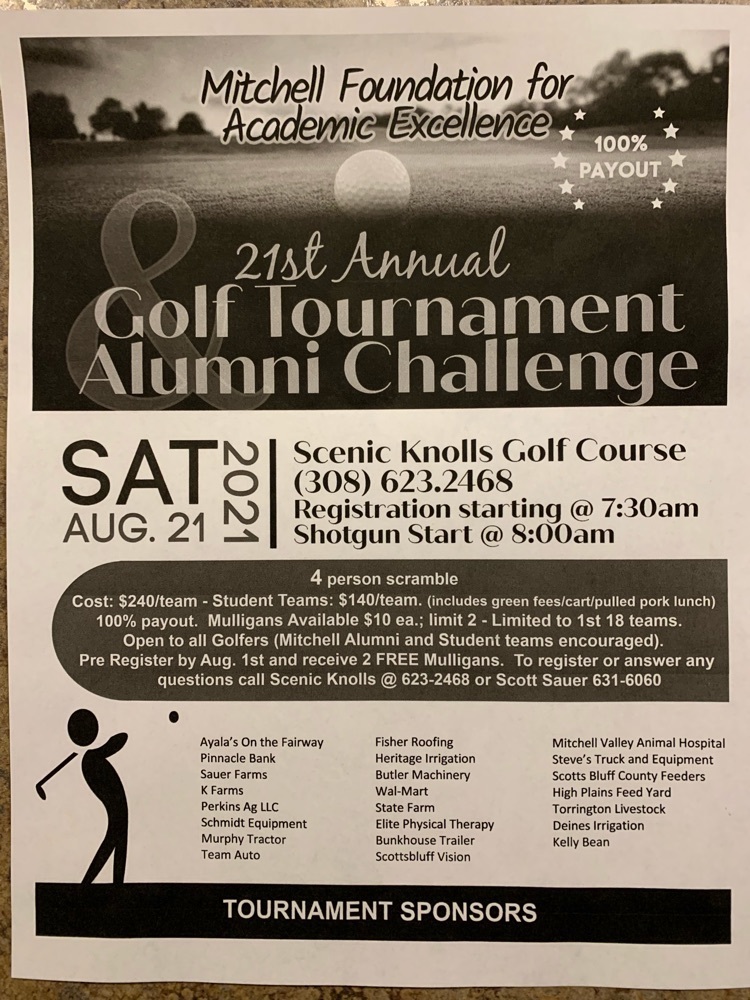 Come join us at Mitchell Public Schools!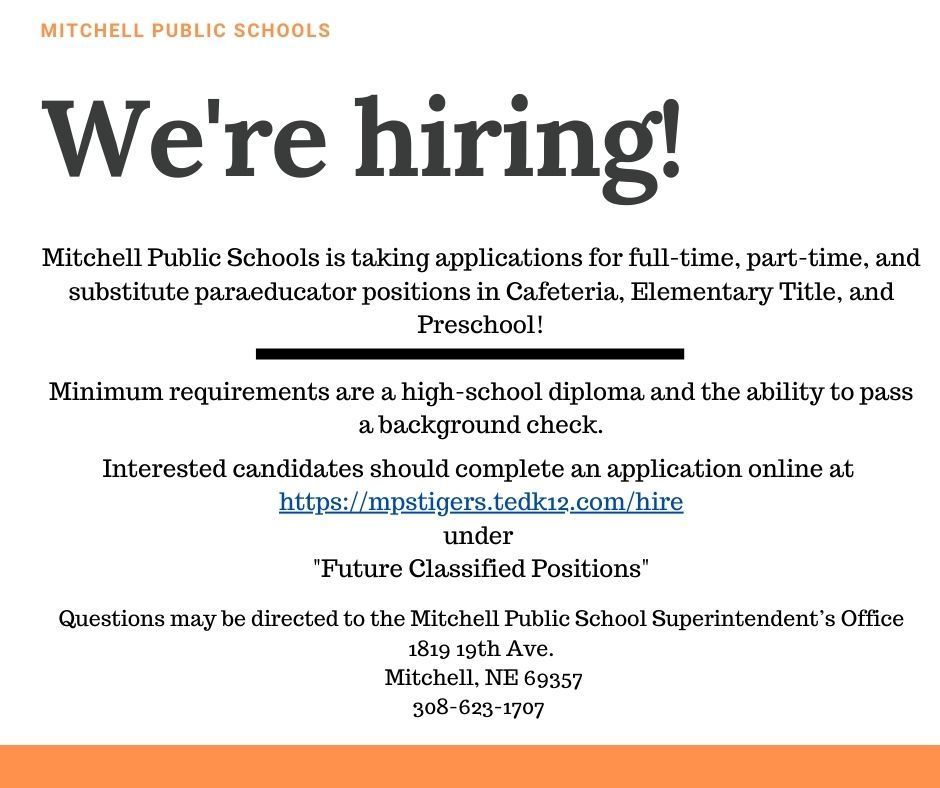 Tiger News: Regional West Physician's Clinic will be providing sports physicals through the summer via appointments.  Please encourage your students to call 308-630-2100.  We are encouraging all students to do a wellness visit at which time the sports physical forms will be filled out. With the data that we have seen this past year on increased mental health issues and abuse we feel strongly a well child visit (insurance covers 100%) is in their best interest to give them the opportunity to visit with their doctor.   We do have appointments for just the sports physical which is a $45.00 fee both at Urgent Care and at the Family Medicine locations listed below.   Scottsbluff: 308-630-2100 Gering: 308-436-2101 Morrill: 308-247-3475 Chappell: 308-874-2549 Sidney: 308-254-9192 Urgent Care: 308-632-2215   We recognize we will have a large number of students that may procrastinate until the end of summer at which time we will be looking to do a one time Saturday clinic in July but we will not advertise that until the first of July to see what our numbers look like.   Thanks so much and please do not hesitate to reach out to me with any questions.  Have a great summer!   Have a fabulous day!   Deana Spreier  l Family Medicine/Urgent Care Clinic Manager   l  P 308.630.2152   l  C 308.225-2925  l  3911 Avenue B  l  Scottsbluff, NE 69361  l  RWHS.org

The 3-8th open gym on June 22 will start at 8:00 am to 8:45 at the Elementary school. Go Tigers!

Tiger News: What a great day of Basketball! Thank you Coach Nelson from Dickinson State for sharing your passion for the game. Go Tigers!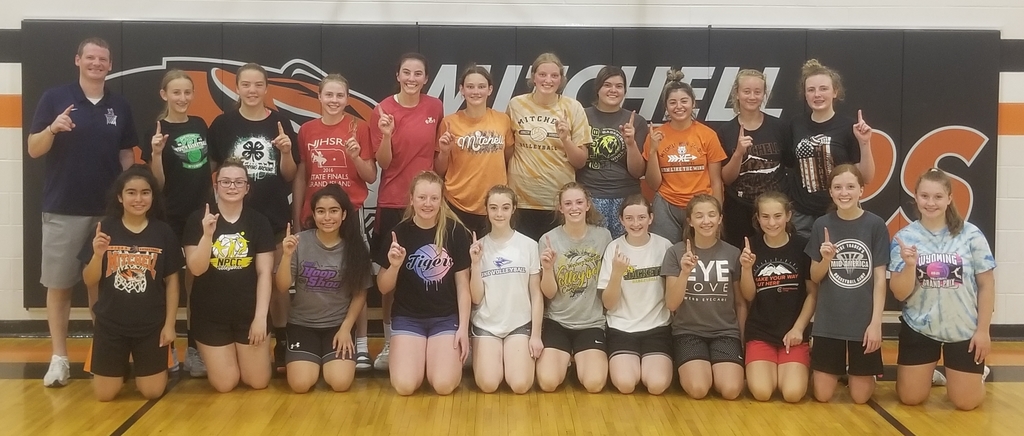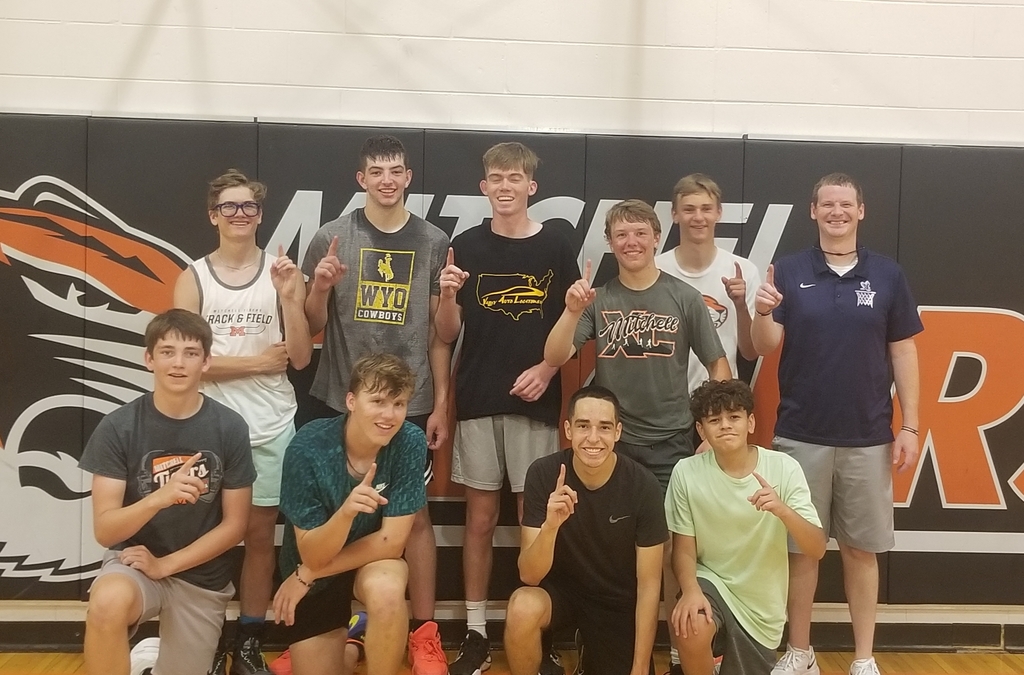 We're hiring! Contact the superintendent's office for more details.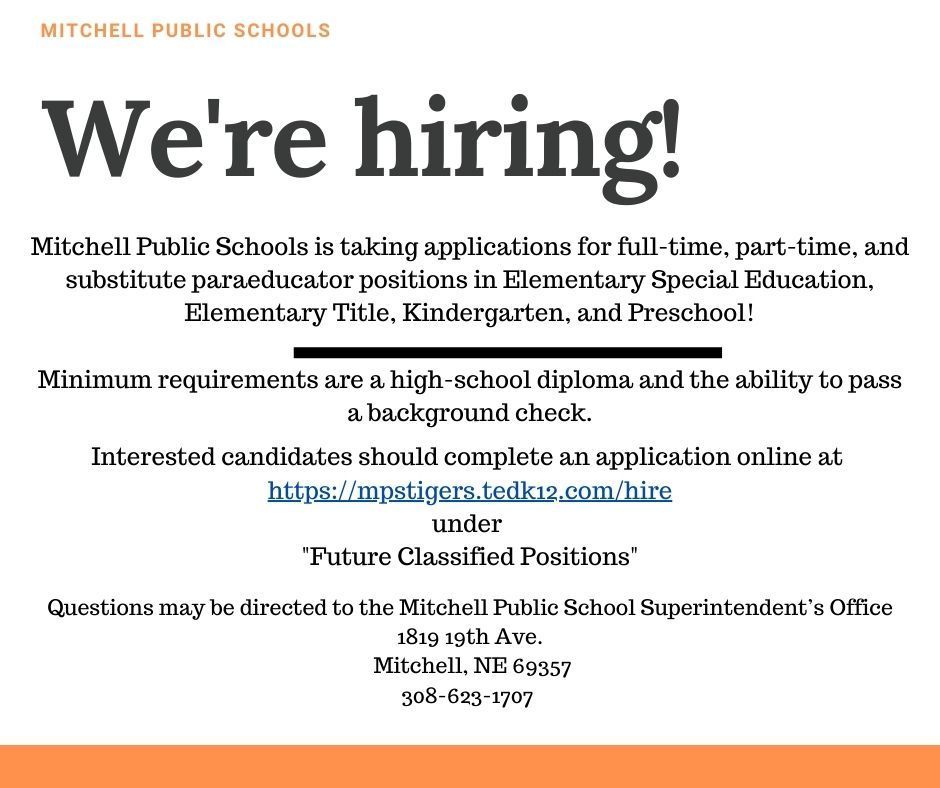 Reminder: Mitchell Youth Volleyball Camp starts tomorrow! 8:00 - 10:30 at the high school gym. If you didn't preregister, there is still room—shirts will come later, but just pay at the door. (Tuesday-Thursday, 3rd through 8th grade girls, $25). Go Tigers!

Congratulations to the Mitchell Boys Golf Team and Coaches! Austin Thyne 11th place, Cael Peters 15th place at the State Golf Tournament this week at the Kearney Country Club! The team finished in 4th place. Way to represent MHS! Go Tigers!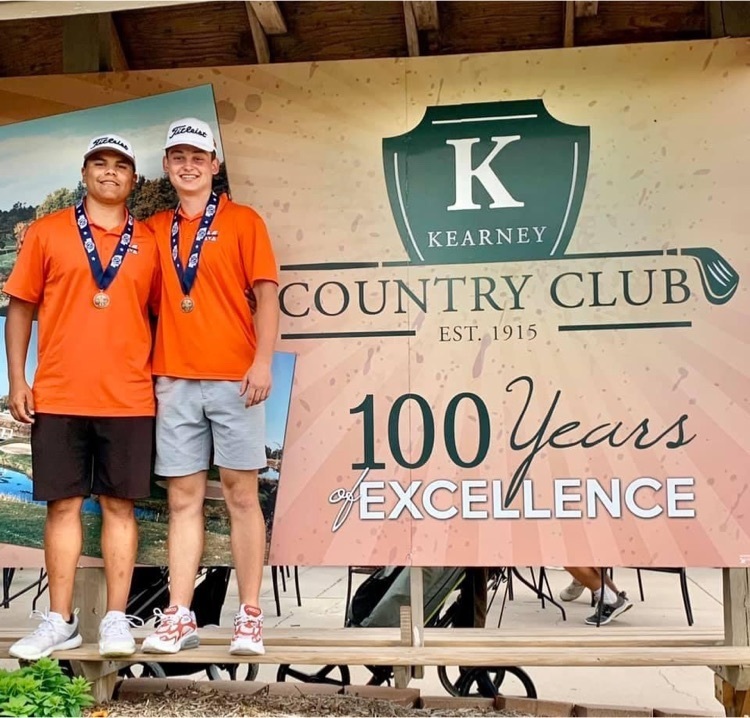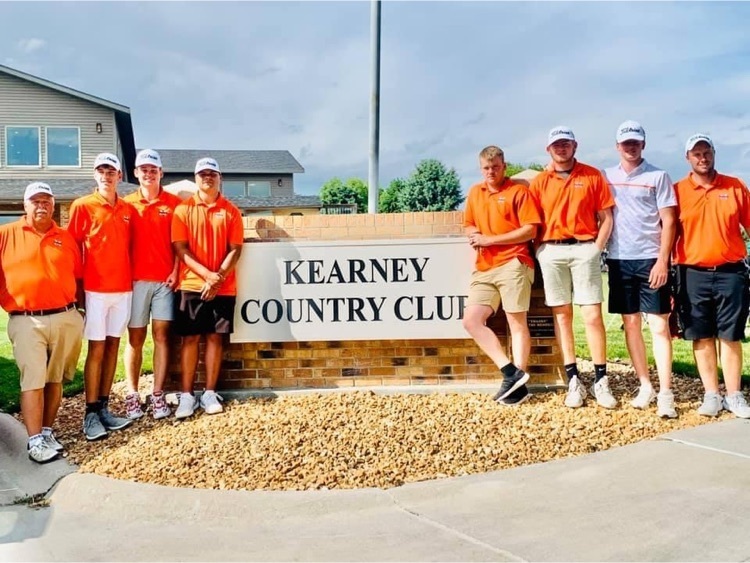 Summer meal program is back! Breakfast 7-8 am & lunch 11-12:30, M-F. All kids age 1-18 eat for free.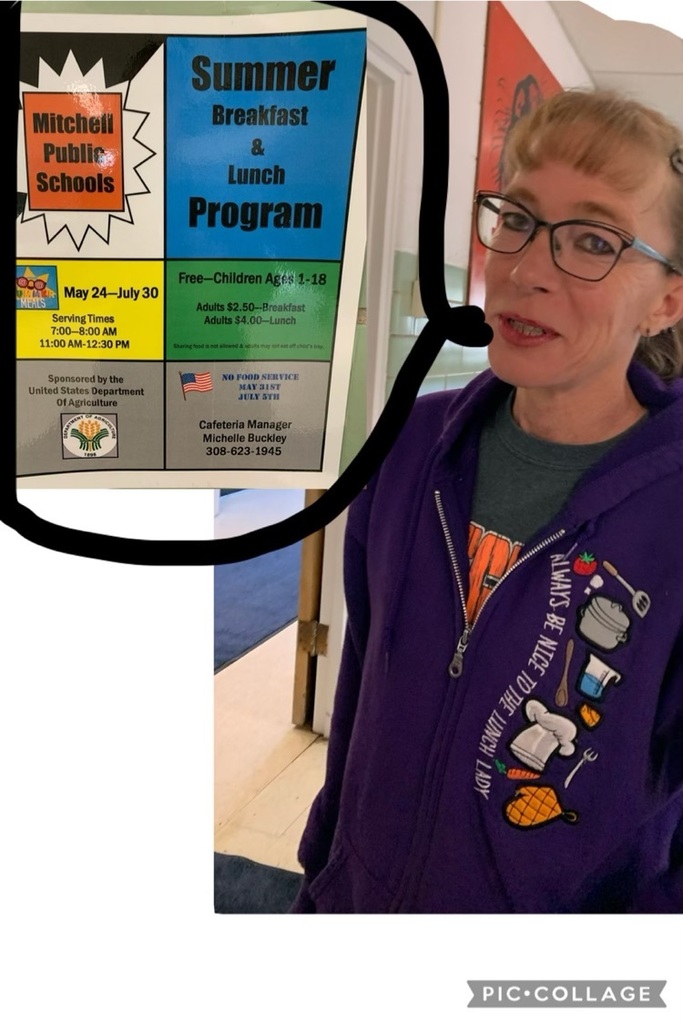 Academic Letter Winners Luncheon today! Great Students! Greater Kids!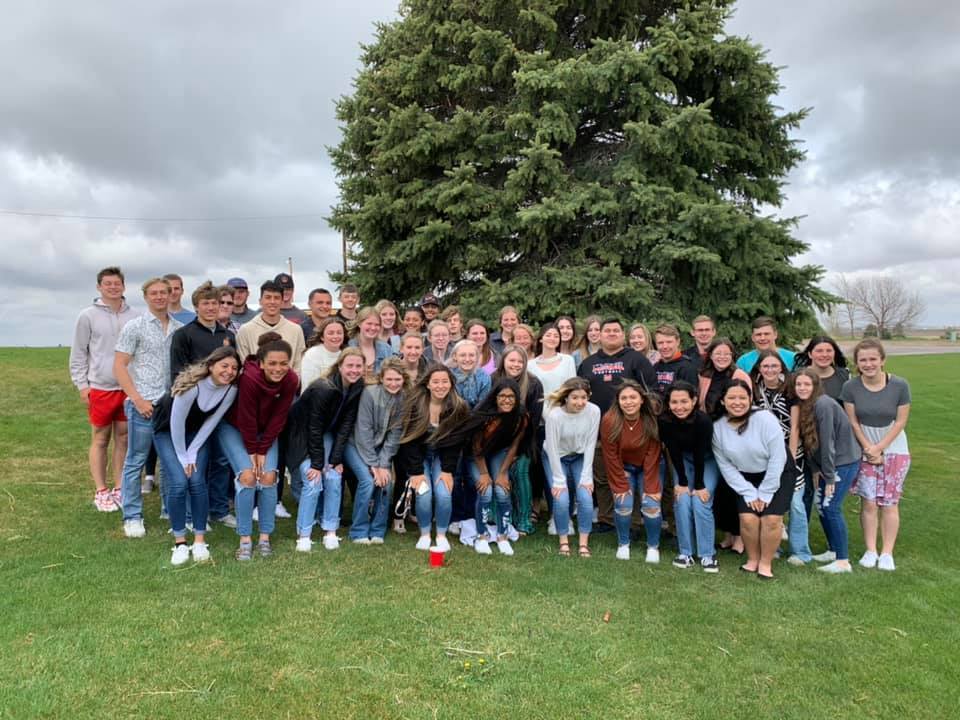 Mitchell High School Track boasts strong performances at Best of the West! 100m - Kadin Perez 1st, Rylan Aguallo 2nd 200m - Kadin Perez 1st 4x100 m - Rylan Aguallo, Hayden Umble, Junior Alvizar, Kadin Perez 1st Pole Vault - Jackson Allen 2nd Long Jump - Rylan Aguallo 1st 3200 m - Easton Anderson 3rd Other strong performances were posted by Margie Schmitt, Emma Robbins, Seth Wilfred, Carmelo Ayala, Bryce Hodsden, Santiago Castillo, Wyatt Hayward and Jaden Schumacher. Go Tigers!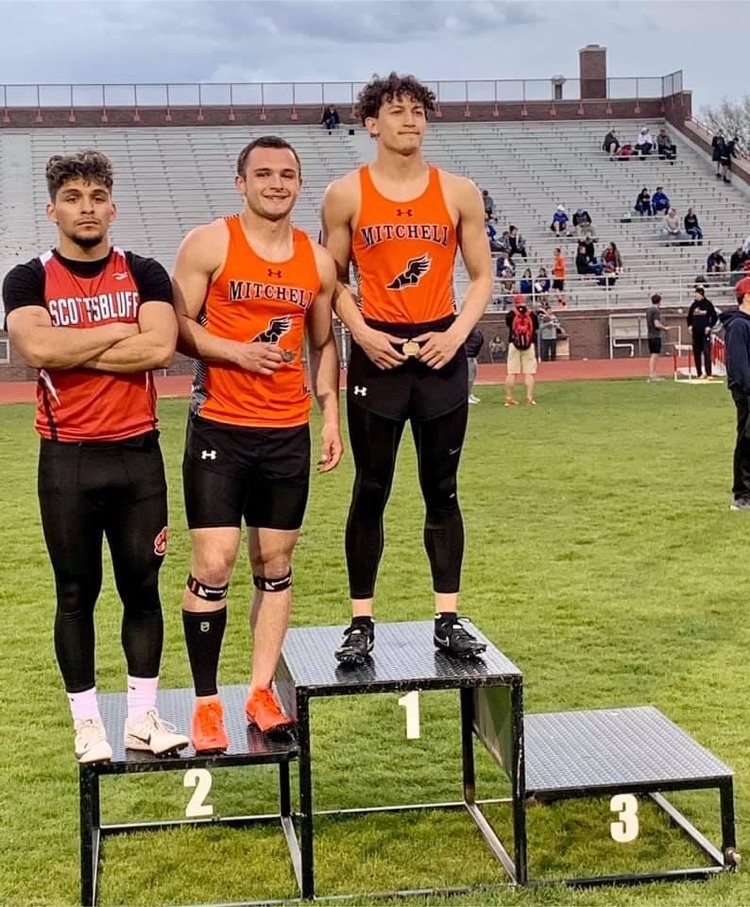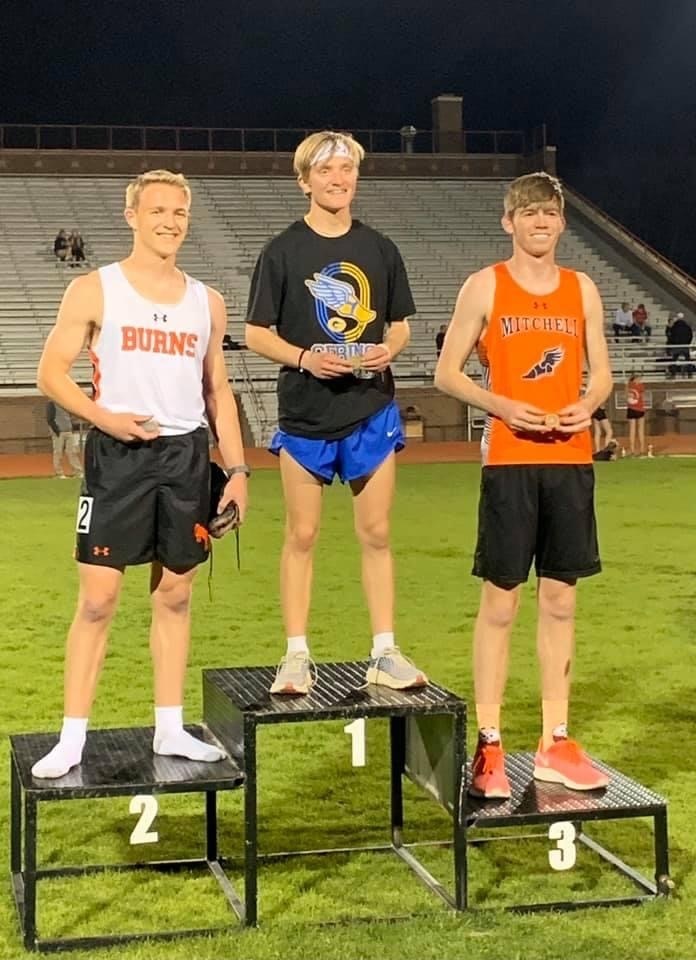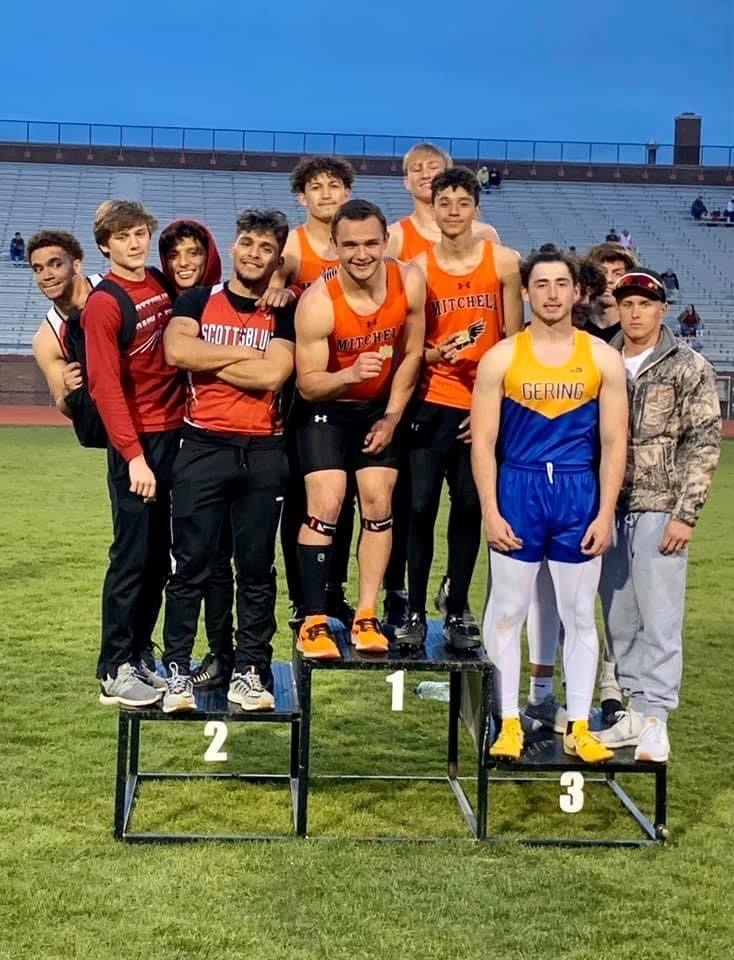 Mitchell JH Competes well at Best of West Track Meet. Jackson Jenkins - 2nd Place Shot Put AJ Garza - 1st Place Pole Vault Kate Pieper - 1st Place Pole Vault Teegan Debus - 3rd Place 100M Dash Teegan Debus - 3rd Place 100M Hurdles Teegan Debus, AJ Garza, Aiden Hoehn, Rylan Houk - 2nd Place 4x400 Relay Go Tigers!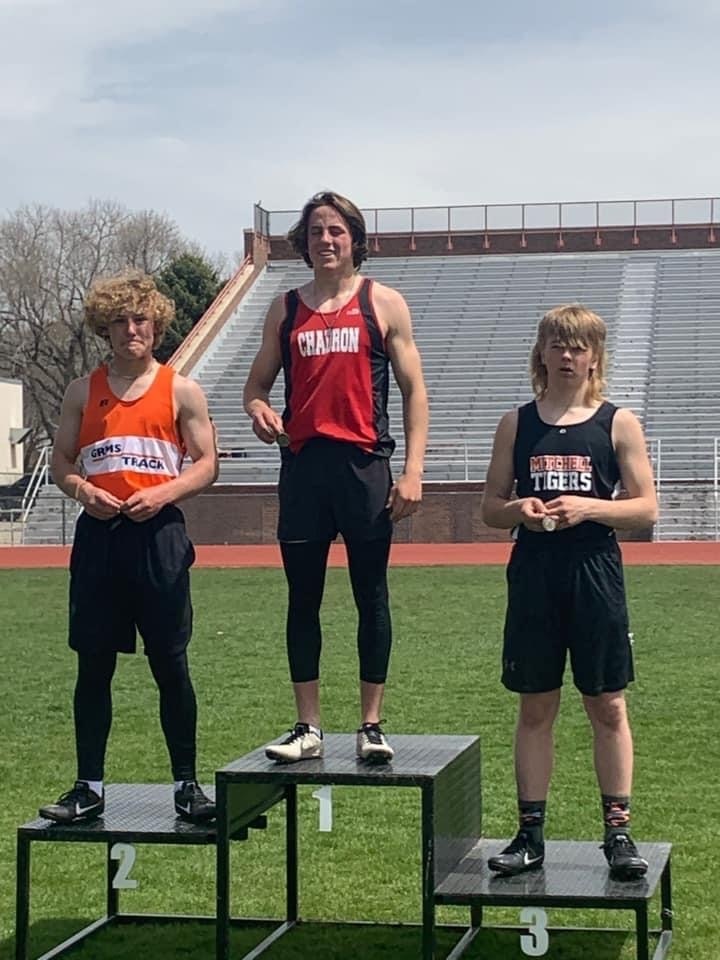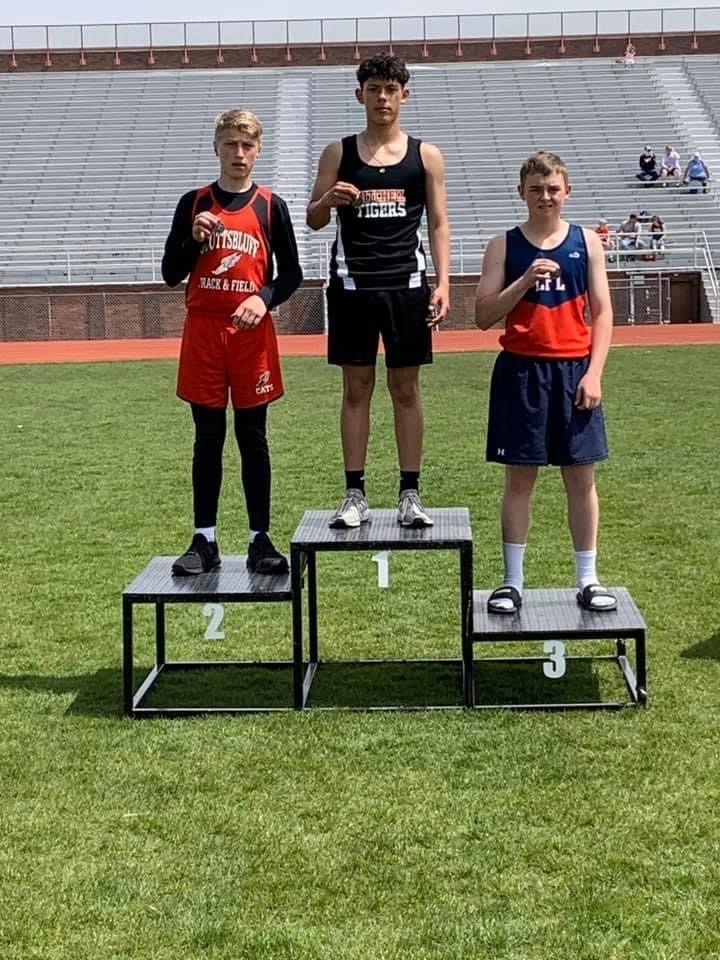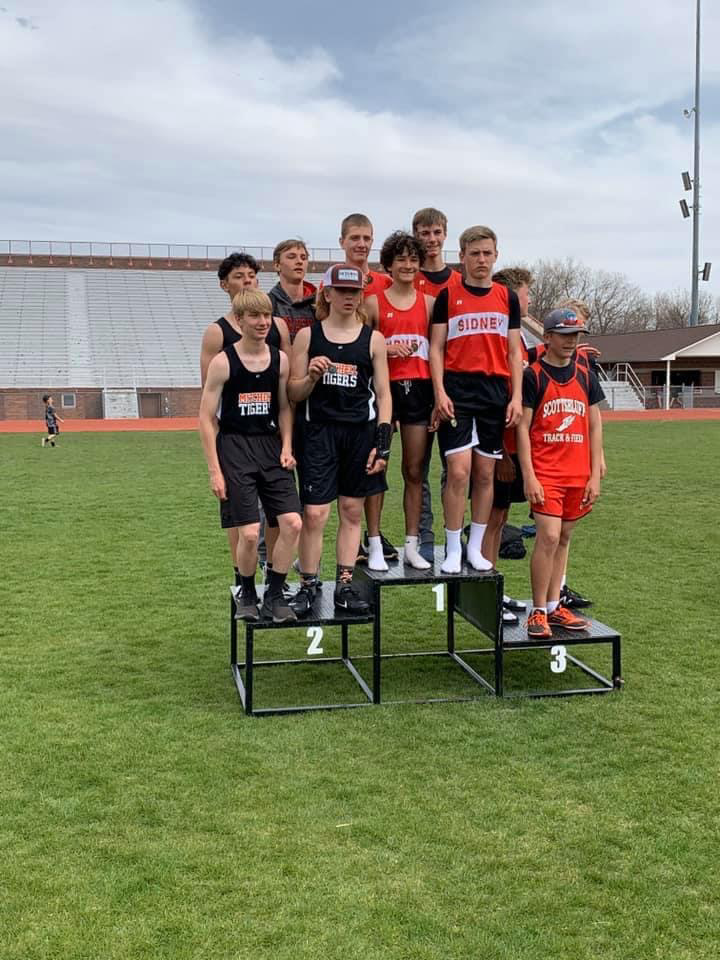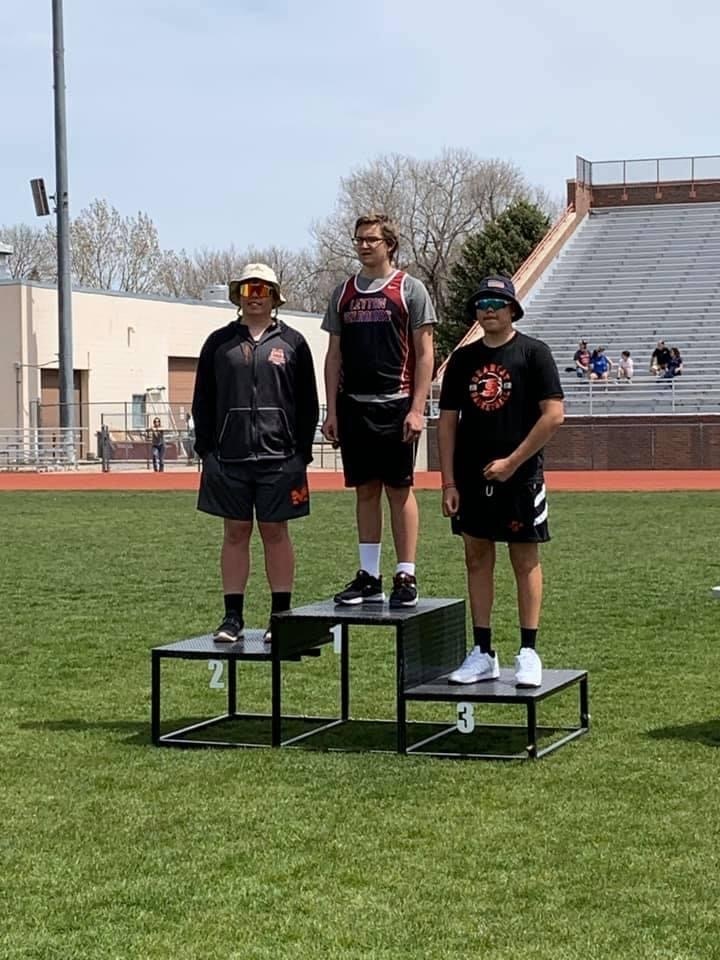 Western Conference Golf Results Mitchell finished 2nd with a 341! 2nd place Cael Peters 79 3rd place Austin Thyne 82 8th place Mykin Marcoe 86 They will receive all conference honors! Go Tigers!