Congratulations to Mitchell High School's new members of National Honors Society! Go Tigers!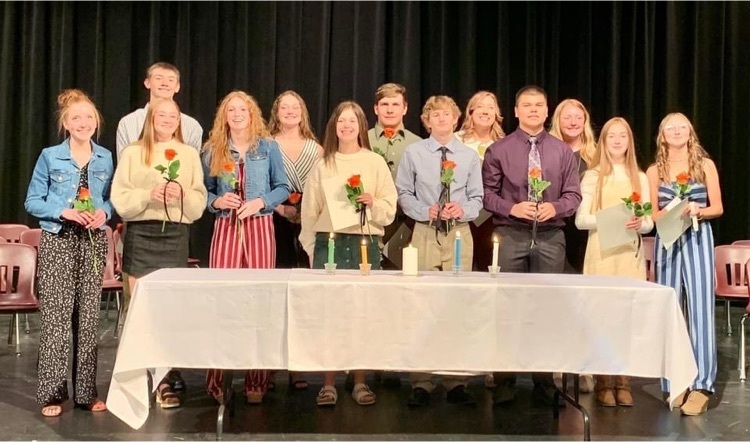 High School Basketball Parents Meetings will take place on Thursday November 18th at 6:15 PM Boys Parents - Elementary Gym Girls Parents - High School Gym Go Tigers!
Western Trails Honor Choir 2021! Not Pictured- Bailey Markowski Go Tigers!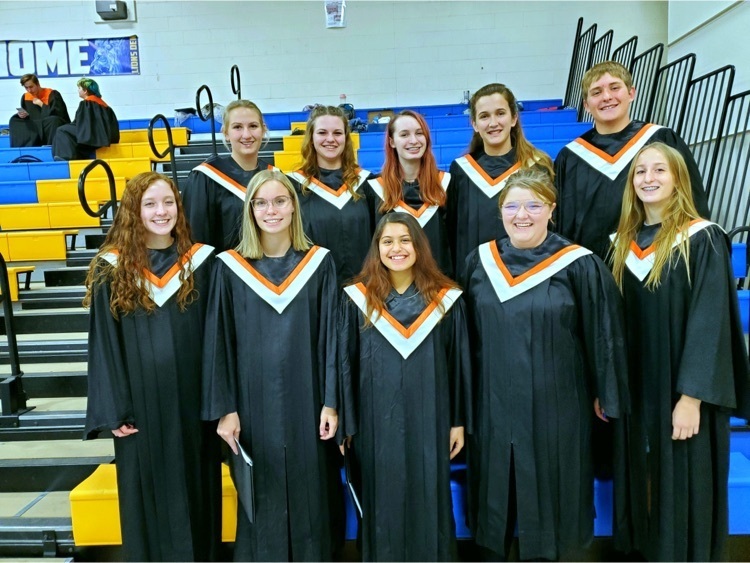 The Post Prom Committee is conducting an online fundraiser from today, October 15th - December 3rd. Mitchell Spirit wear!
https://postpromfundraiser.spiritsale.com/
Thanks to the Post Prom Committee for their efforts to make Prom a safe and memorable night for our students! Go Tigers!
Mitchell High School One-Acts team took Runner-up at Western Conference in Alliance today. Outstanding Actor/Actress awards were given to Allison Cotant, Melissa McGinley, Zane Blomenkamp, Brennalyn Carlson and Landen Murphy. Go Tigers!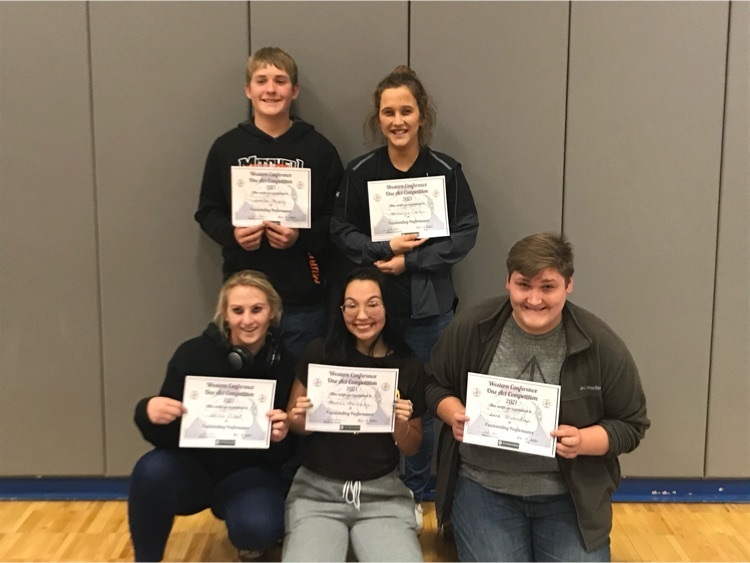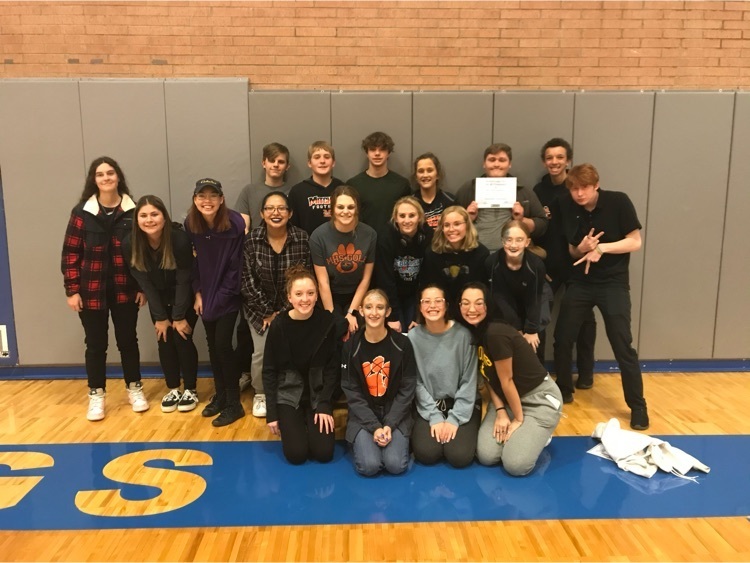 Veterans Day! One of the greatest traditions at Mitchell Public Schools! Thank you Bill Foos for being our guest speaker. It was a privilege to hear your story. Thank You to ALL Veterans!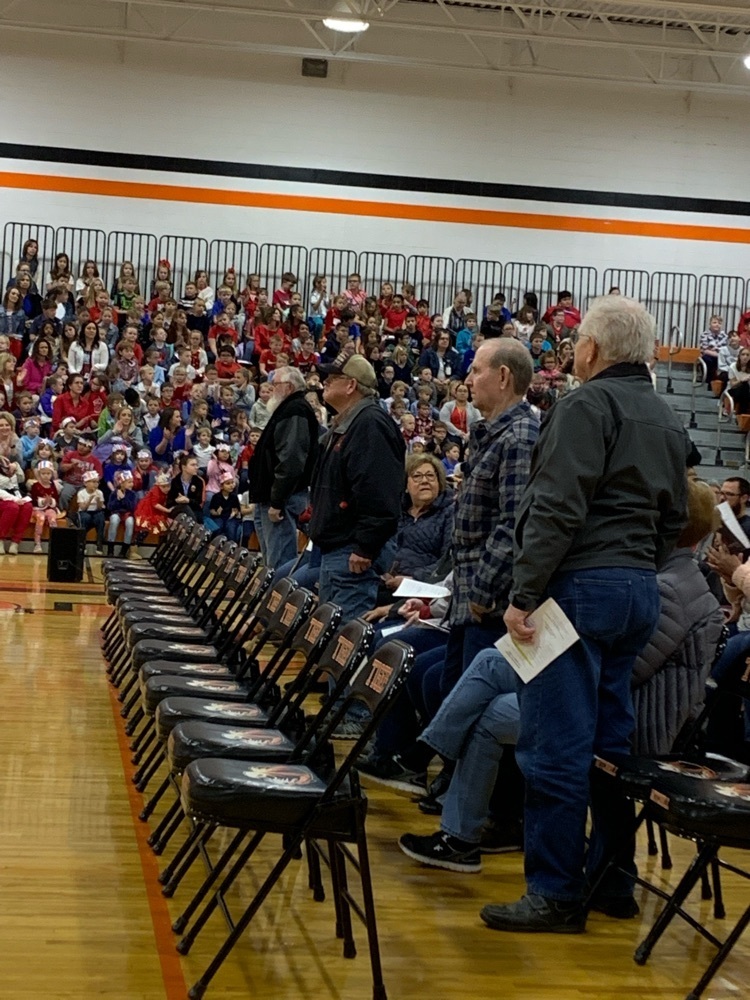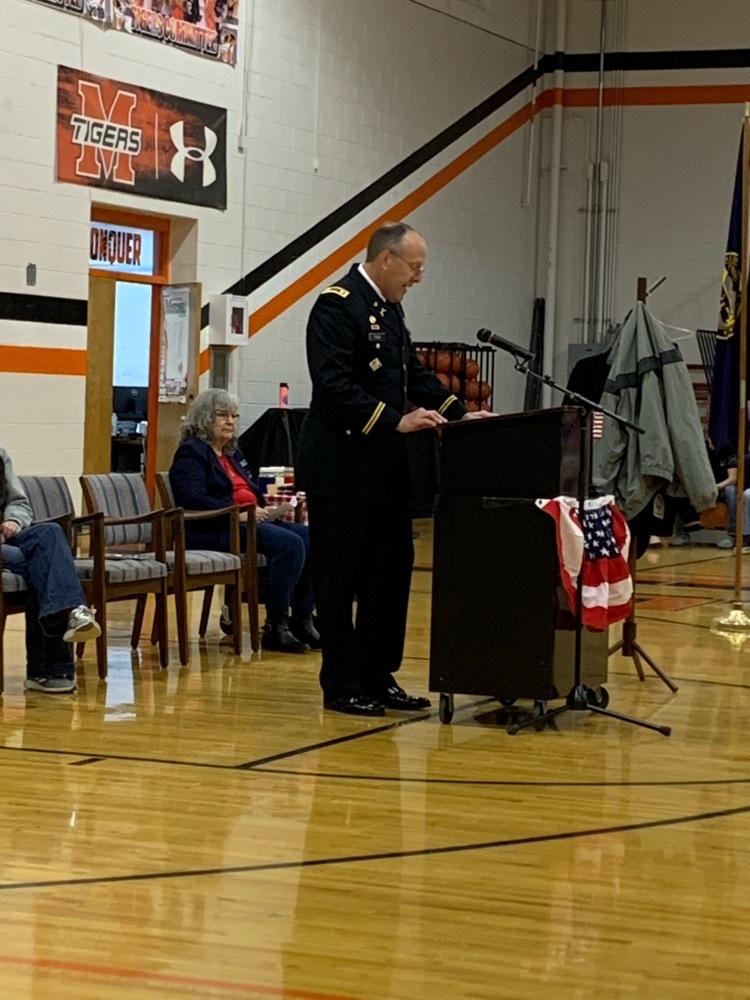 Veterans Day 2021 Great Job Marjie Schmitt!

Veterans Day 2021 Thank you Mr. Peters, Mr. Rhodes, & Mr. Bevins & his crew. Special thanks to Mr. Sailors, Ms. Bunnell, Mr. Foos (our speaker), Mrs. Fillingham, & Mrs. Reuter. Great job Mitchell Music Department. Thank you Veterans!
https://photos.app.goo.gl/f5tG2rZ6hqnink4r9

Picture Retake Day - Thursday, November 18 Parents/Guardians: Retakes will be photographed on the above date only. If you wish to have your child's picture retaken, you must return the complete picture packet to the photographer before your picture will be taken. Please write a note to the photographer with details about why you didn't like the pictures. If you wish to purchase photos from Lifetouch, please ASK THE SCHOOL FOR A FORM and return with correct payment enclosed or order online at mylifetouch.com using the Picture Day ID: EVTSZWHV4
Future Business Leaders of America inducted their new officers on Tuesday evening. Go Tigers!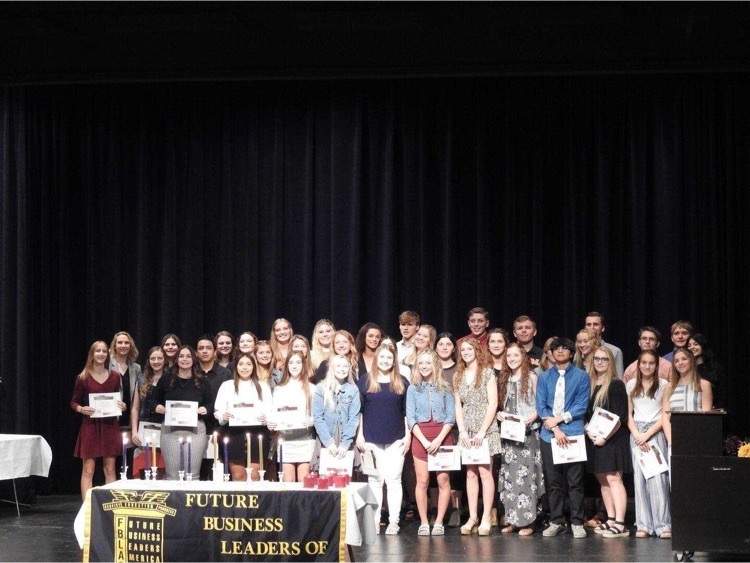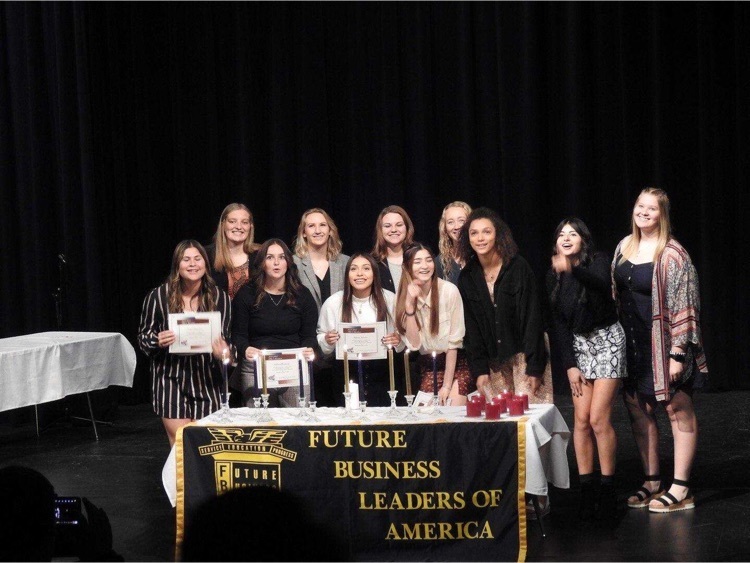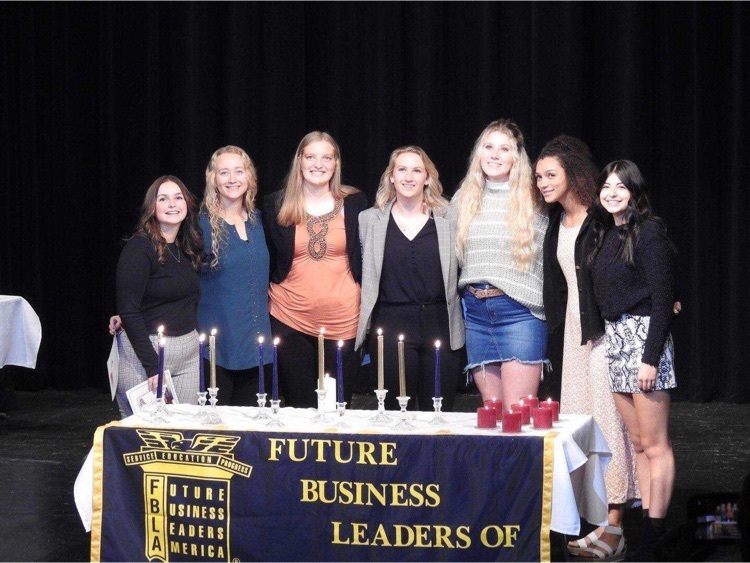 Mitchell High students attended the Panhandle Leadership Conference today! Great Opportunity for Great Kids! Go Tigers!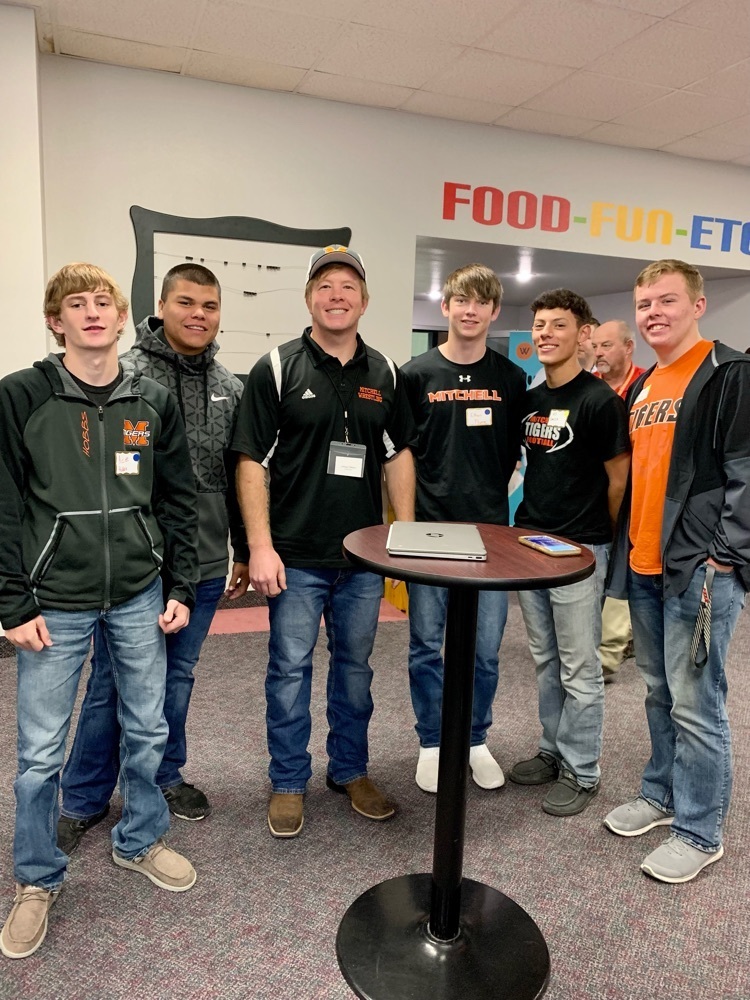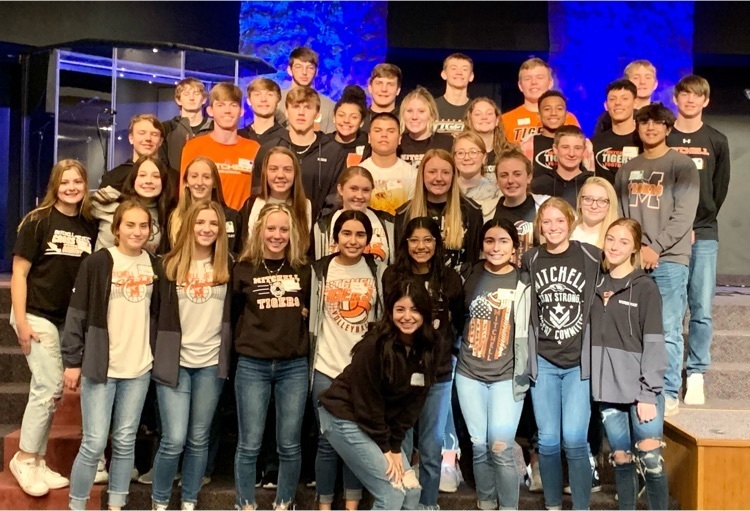 Veterans Program 9:00 am Thursday, November 11, 2021 Mitchell High School Gym

Elementary Picture Retakes: Thursday, November 18
Mitchell High School Show Choir earns "Silver" rating at Old West Choir Festival! Thanks Miss Bunnell for your work with these great kids! Go Tigers!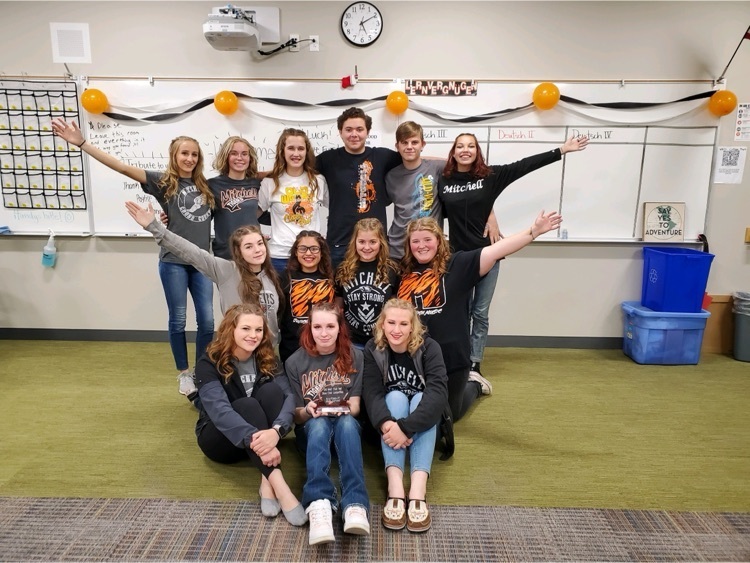 MHS Play Production - Public Performance The Mitchell High School "One Act Play" team would like to invite the public to their performance of "We are the Sea" on Monday, November 22, 2021 at 7:00 p.m. at the Mitchell High School Auditorium. Please come out and support these young actors as they strive to be their best. Go Tigers!

K-5 Parents: The Butterbraid delivery will take place on Tuesday, November 23. The initial date was Tuesday, November 16. We will send the Butterbraids home with students that day or you can pick them up at the MES cafeteria from 2:00 pm - 5:00 pm. We apologize if this caused any inconvenience.
Tuesday, November 23, 2021 Mitchell Jr./Sr. High School will host Western Trails One Act Plays beginning at 12:30 p.m. Jr./Sr. High students will be dismissed at 12:00 p.m. (Noon). Mitchell Elementary and Tiger Cub Pre-School will run as a normal day with the regular 3:30 p.m. dismissals. Go Tigers!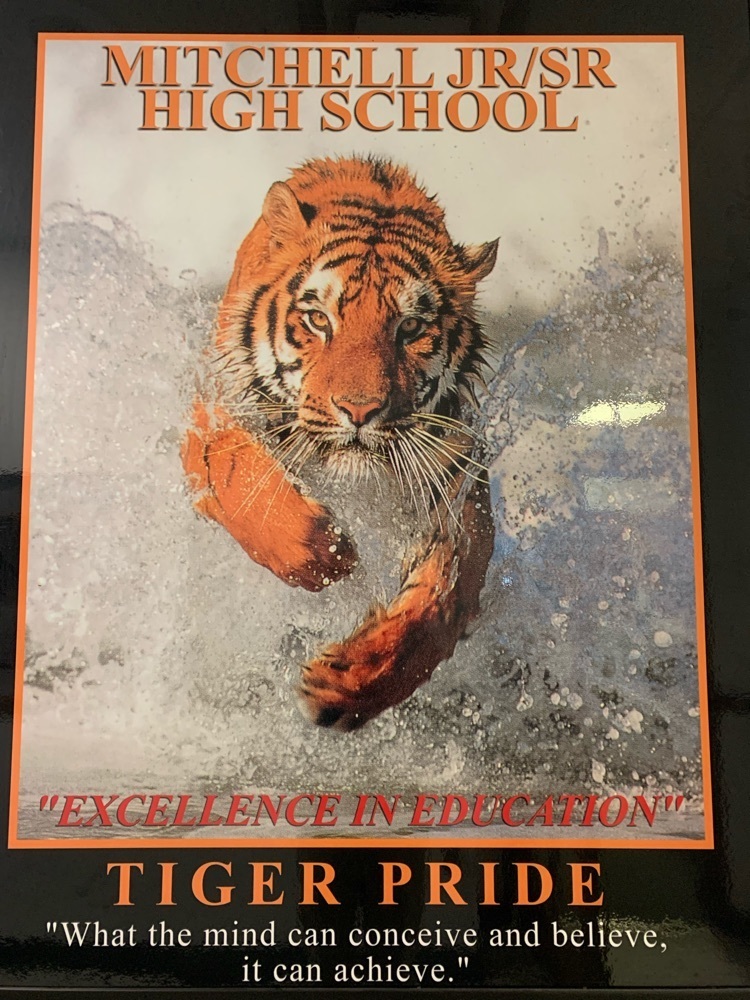 We want to say a big "thank you" to the United Way for supporting the Mitchell Backpack Program! The Mitchell Backpack Program is a cooperative effort between the Mitchell Ministerial Association and Mitchell Public Schools to help families with food insecurity. Thank you to the United Way for helping support this great cause!


Mitchell falls to Syracuse 3-0. Great season Tigers! They finish the season 26-6.