Mitchell Activities Awards Banquet

Congratulations to Mattie Taylor!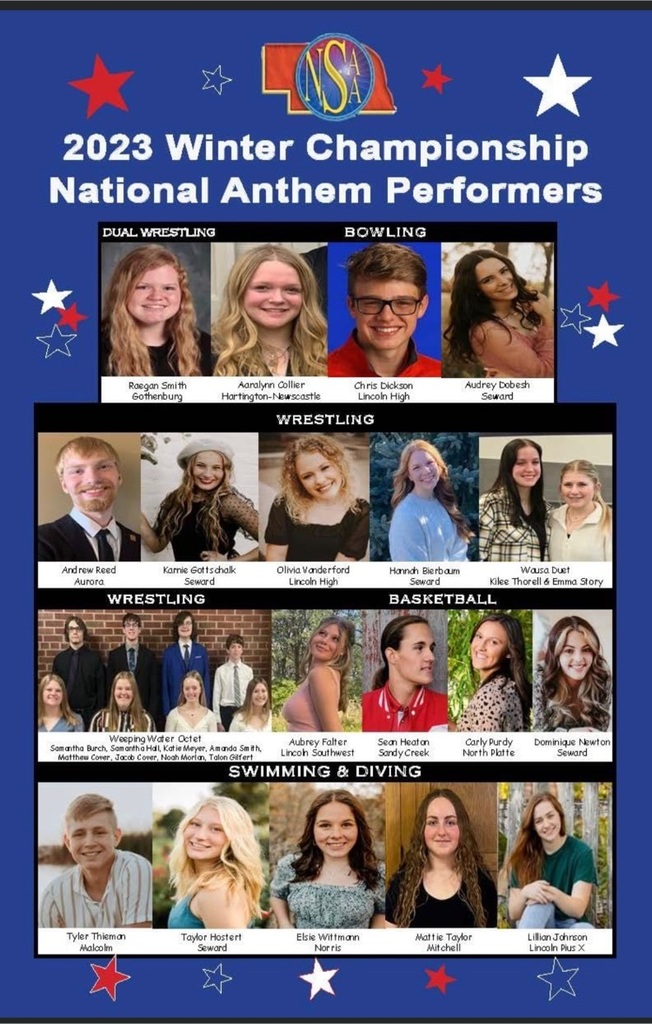 Please help spread the word--Come be part of an amazing team of teachers and staff at Mitchell Elementary School. Due to internal movement, Mitchell is seeking a teacher for Elementary Special Education.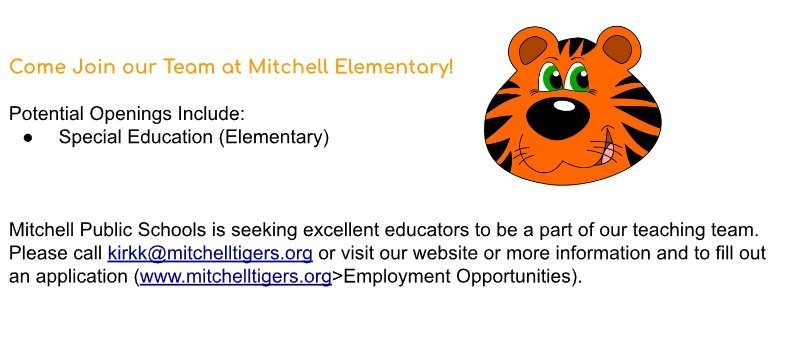 MES 4-6 Boys BB Practice - Monday, March 27 from 3:35 pm -- 4:30 pm

Congrats 2023 Tiger Track Team! It's going to be a great season! Morrill Invite Results Boys: Champions Girls: 6th Place Hayden Umble: 2nd 100m, 3rd 200 Ryal Baldwin: 4th 800m Jeremiah Coley: 1st Discus, 2nd Shot Put Shawn Francescato: 1st High Jump Xavier Galloway: 5th High Jump Bryce Hodsden: 1st Pole Vault Aiden Hoehn: 3rd Long Jump, 4th Triple Jump Santiago Castillo: 6th Long Jump 4 x 100m Relay: 1st Hayden Umble, Xavier Galloway, Desmond Smith, Santiago Castillo 4 x 400m Relay: 1st Desmond Smith, Jamison Duncan, Santiago Castillo, Xavier Galloway 4 x 800m Relay: 3rd Uzziah Voss, Ryal Baldwin, Yovani Jimenez, Nathan Hargreaves Avalina Stoner: 5th 3200m Addison Bowlin: 2nd High Jump Alissa Hodsden: 1st Pole Vault Emma Robbins: 2nd Pole Vault Shirley Cotant: 6th Triple Jump 4 x 400m Relay: 1st Emma Robbins, Shirley Cotant, Kate Pieper, Addison Bowlin 4 x 800m Relay: 4th Shirley Cotant, Avalina Stoner, Anna Cheek, Lillian Golden Go Tigers!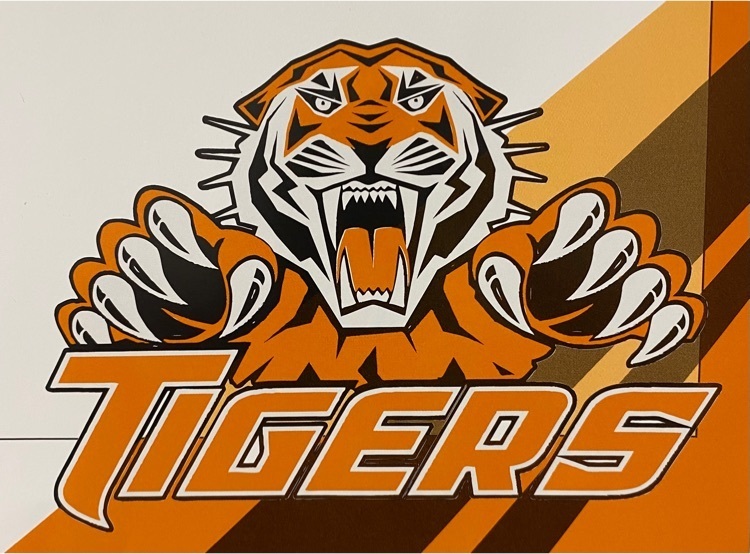 8th Grade Fundraiser - Prize Raffle Winners Congratulations to all of the winners in our prize raffle. Thank you to everyone who purchased tickets to support our students, and a special thank you to those who donated prizes to make this fundraiser a success. Go Tigers!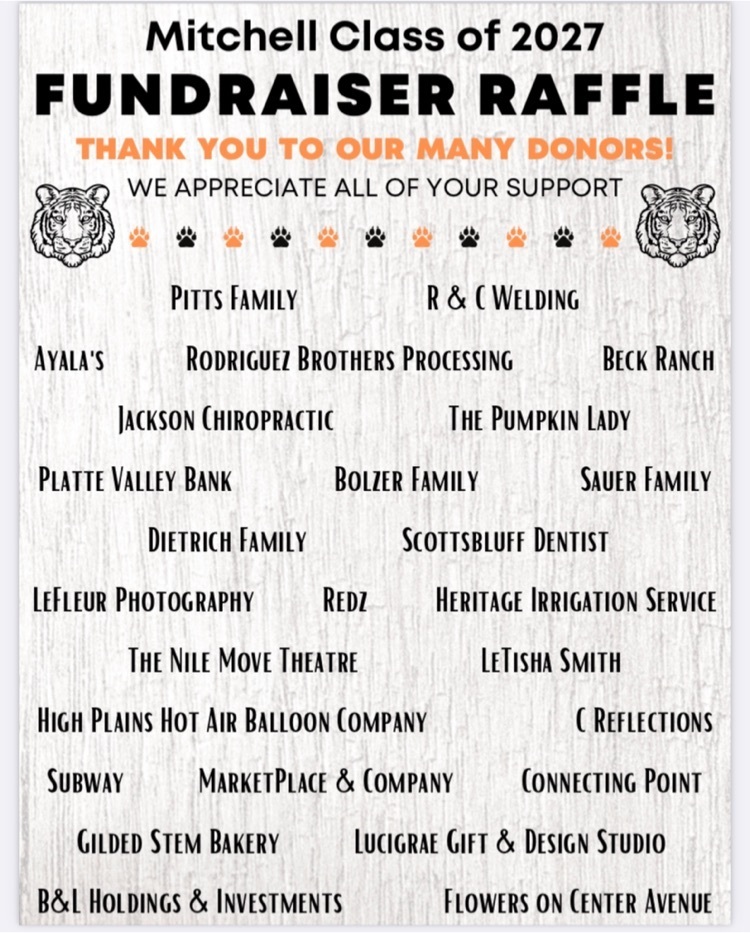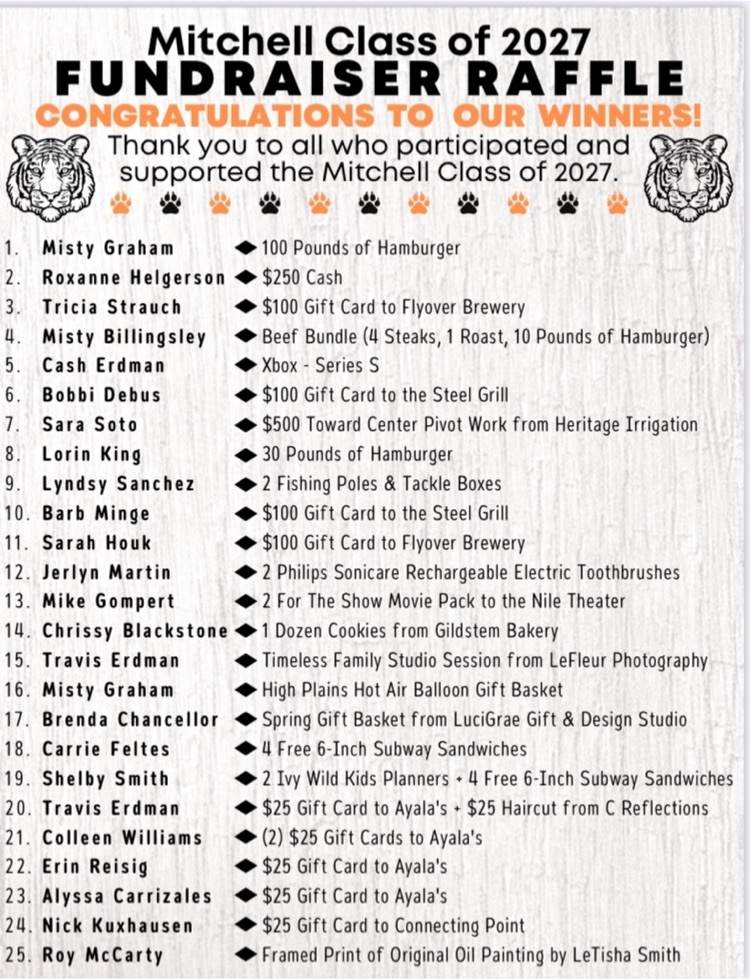 STEAM Night Thursday, March 23, 2023 6:00 pm - 7:30 pm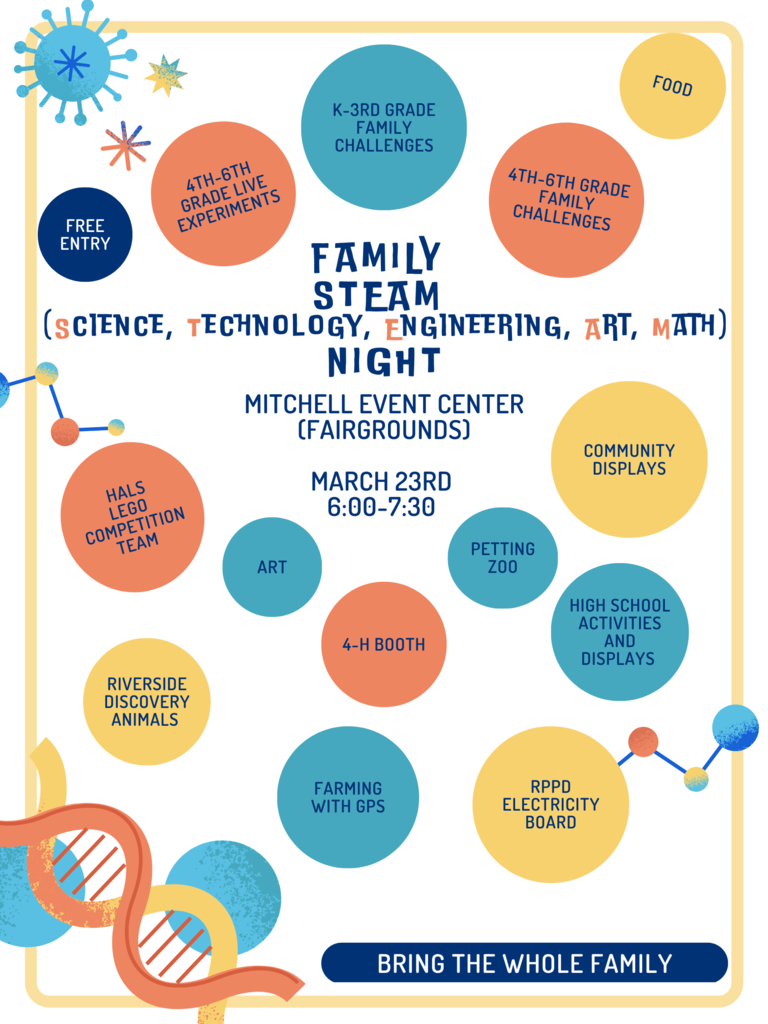 Elementary 4-6 Boys Basketball will have practice this Saturday, March 25 from 8:00 am - 9:30 am. Elementary Gym - Please wear gym shorts & gym shoes. This will only be a practice.

High School Track Due to projected poor weather conditions, Morrill has decided to move the Early Bird track meet to Friday, March 24, to give our kids the best opportunity to compete. Please mark the change on your calendars! Go Tigers!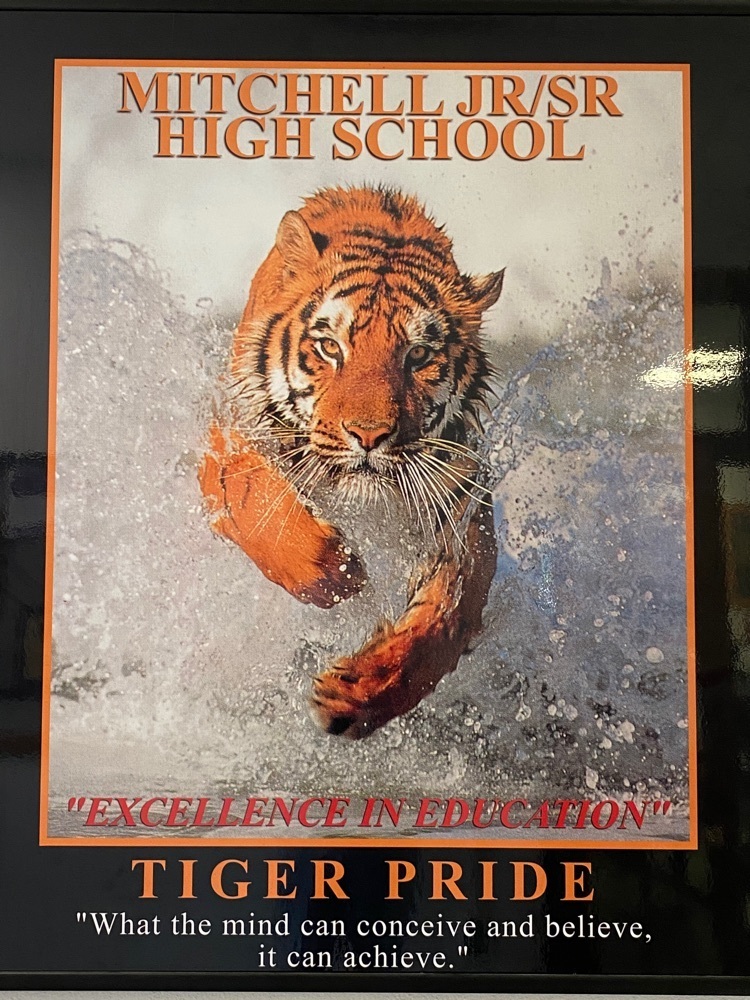 Congratulations to TC Hughson for signing with EWC to compete in Rodeo! We want to wish you the best of luck in your future endeavors. Go Tigers!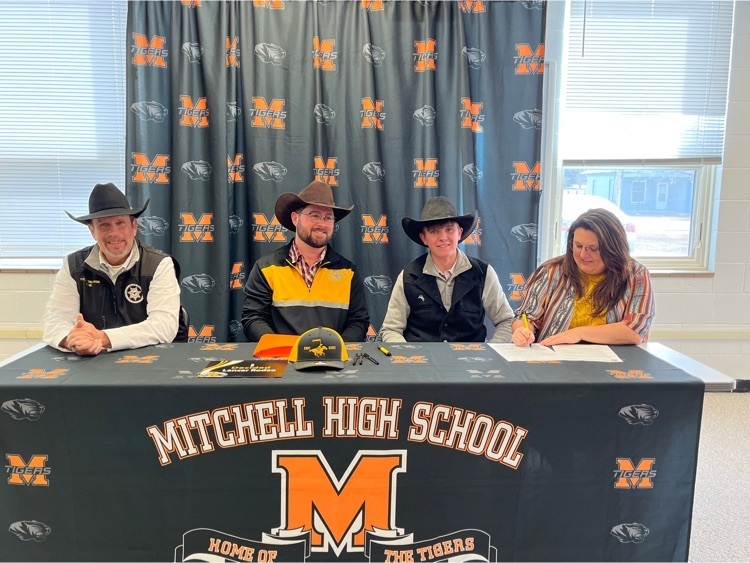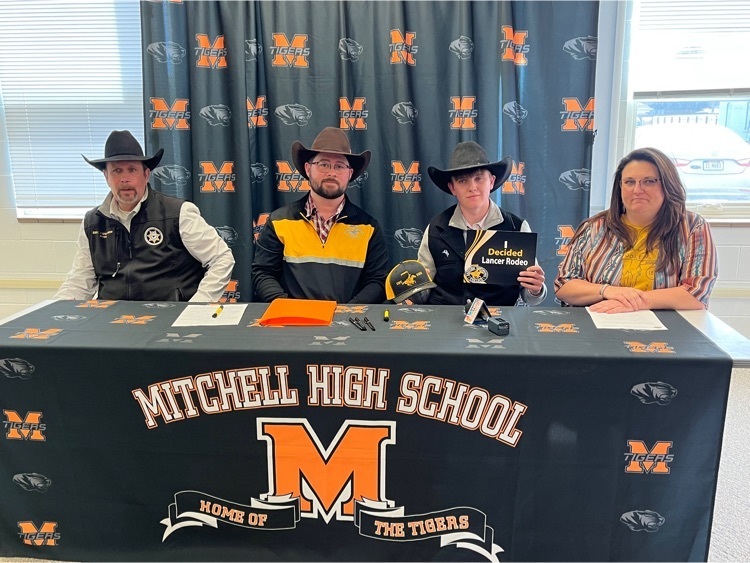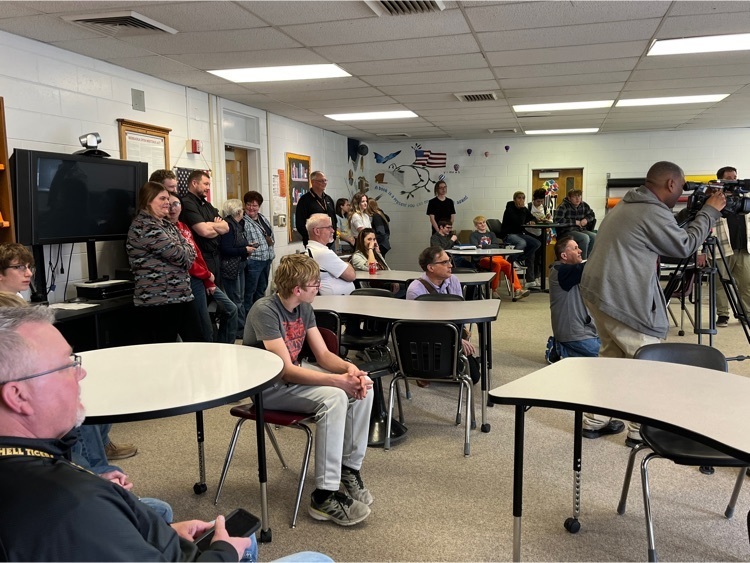 Western Trails Conference Honor Band! Congratulations to this group of students who made the WTC Honor Band! The concert will be in Bridgeport at 5, and will be streamed at
https://striv.tv/channel/bridgeport/
.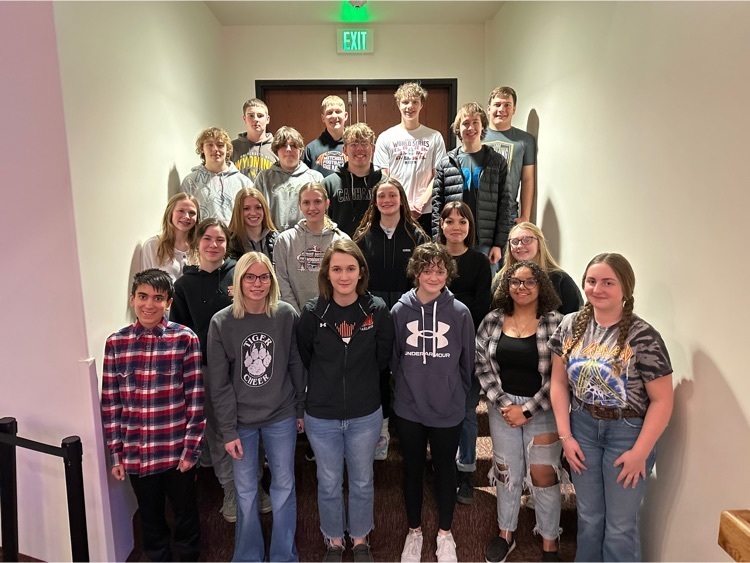 Thank you to Mrs. Splichal and her HALS students who showed off their robots that they programmed to the school board meeting tonight. The students competed in State last month in Columbus, NE. Congratulations on a terrific job!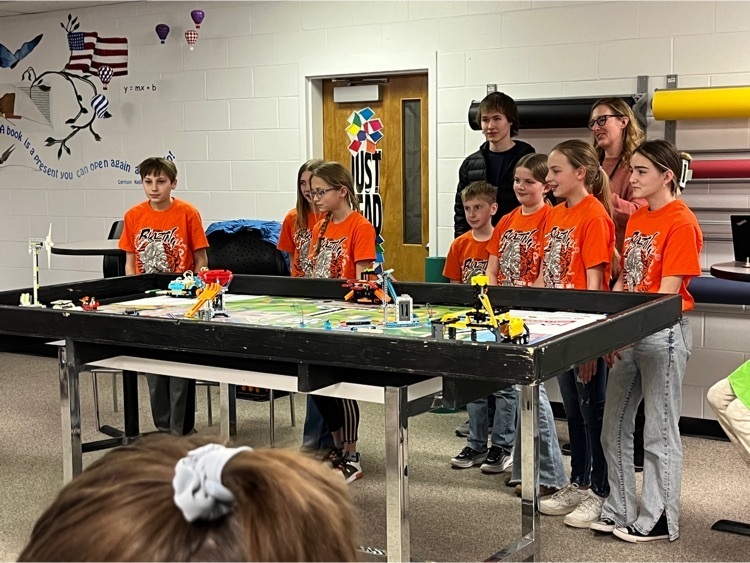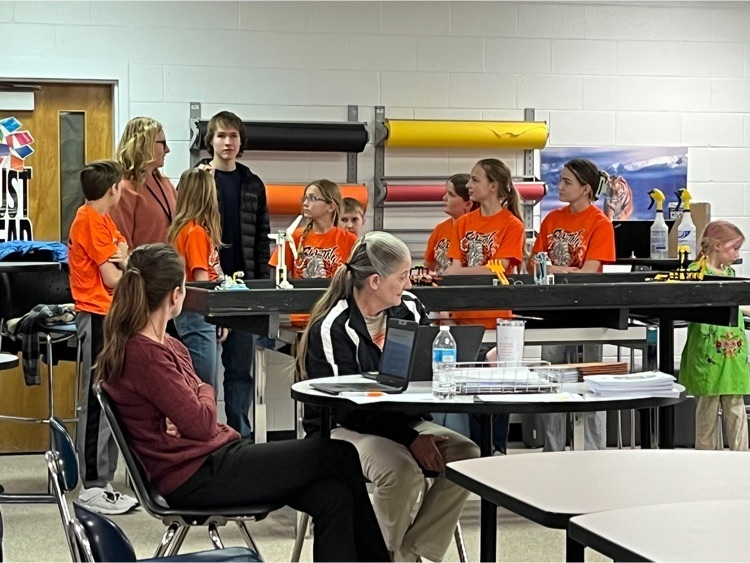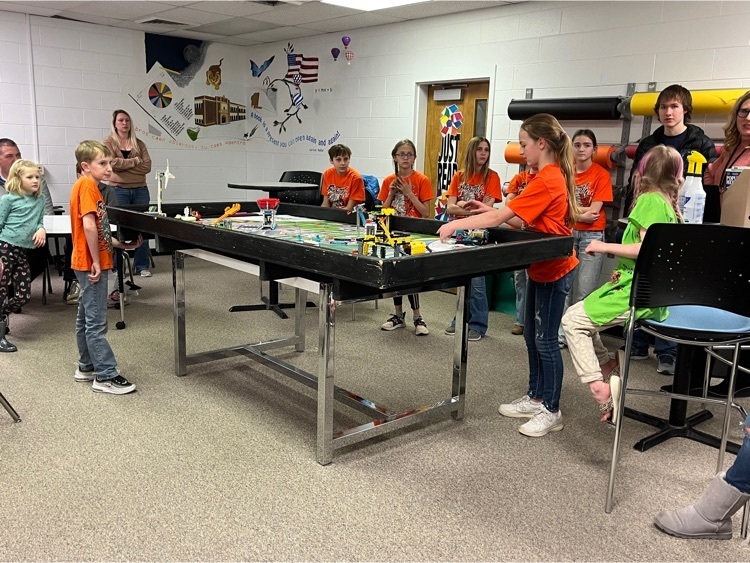 Thank you to Mrs. Keener and a few of her students who showed off their STEAM projects at the school board meeting tonight. Come out and join our Elementary STEAM night on Thursday, March 23 at 6 to 7:30 pm at the fairgrounds!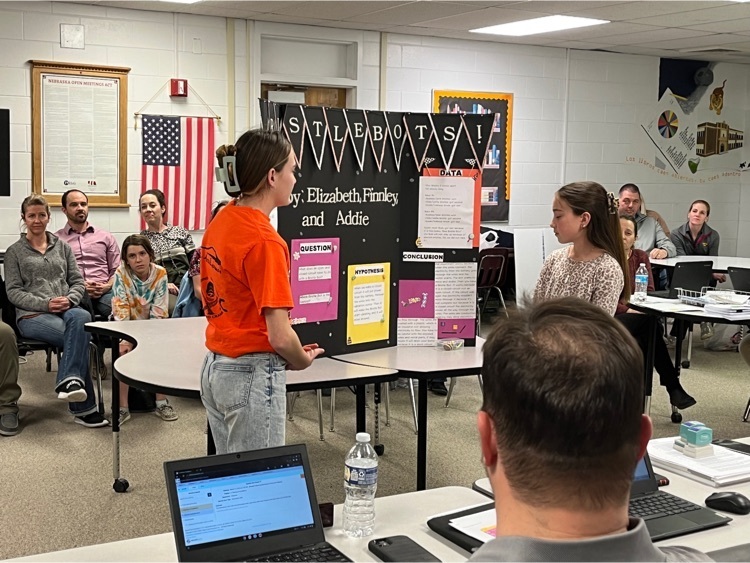 Mitchell Fan Store! The Mitchell Tigers Fan Store is now open for your Spring shopping. There are lots of great items to choose from! Please visit the store and shop for your MITCHELL TIGER items today. The store will be open until March 24th and items will be delivered right to you.
https://fancloth.shop/QQV2P
Go Tigers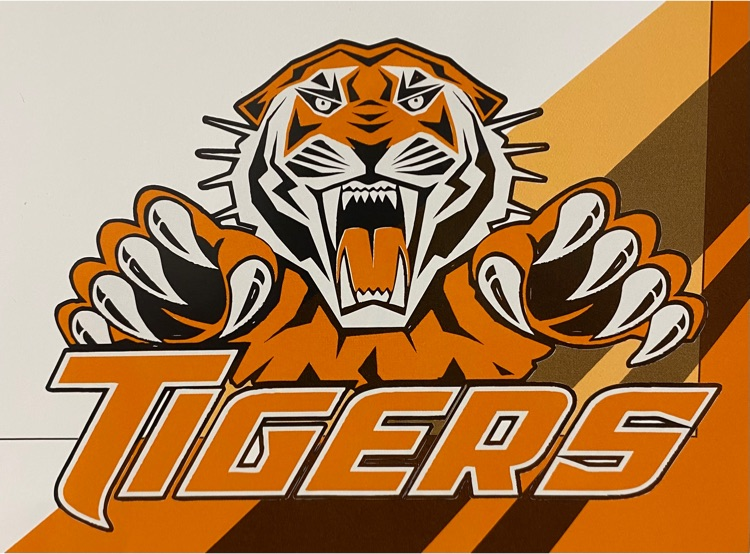 8th Grade Fundraiser Update! Reminder: The 8th Grade Class will be drawing for the winners of the prize raffle on Monday, March 13th. Winners will be contacted over the following week. Thank you to the many donors that have made this fundraiser possible, as well as those of you who have purchased tickets to support the students. Go Tigers!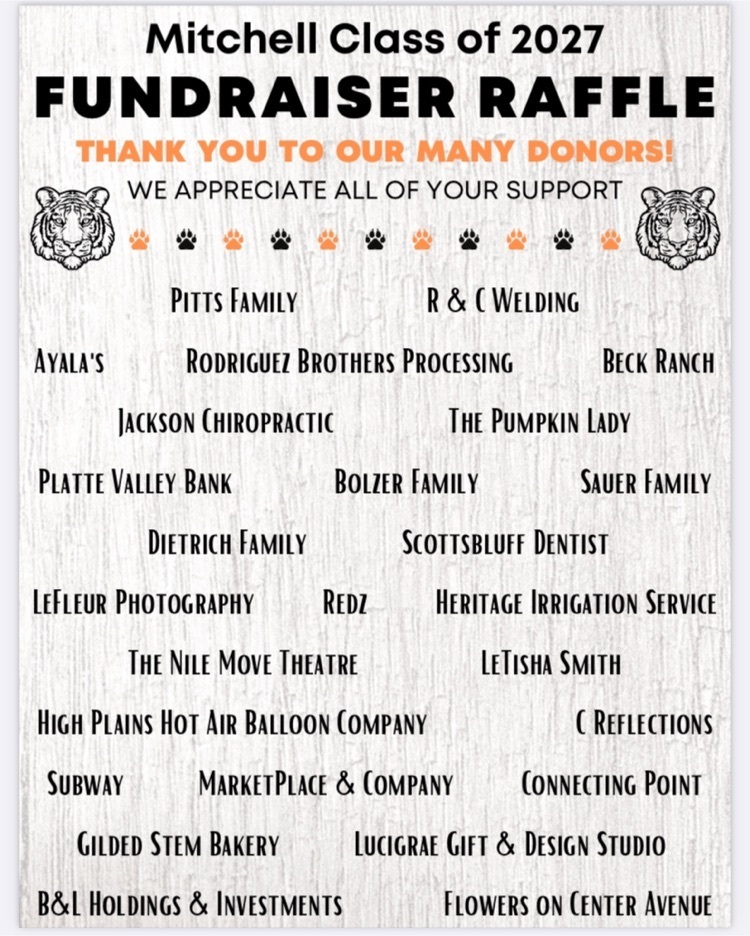 The Elementary students helped with an early celebration for our State Speech Students. State Speech is next Thursday in Kearney! We want to wish everyone safe travels and Best of Luck in their competition! Go Tigers!!!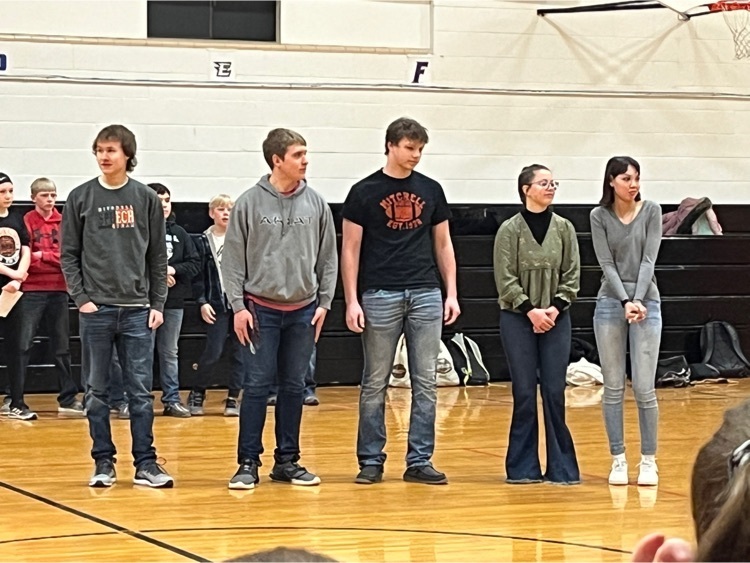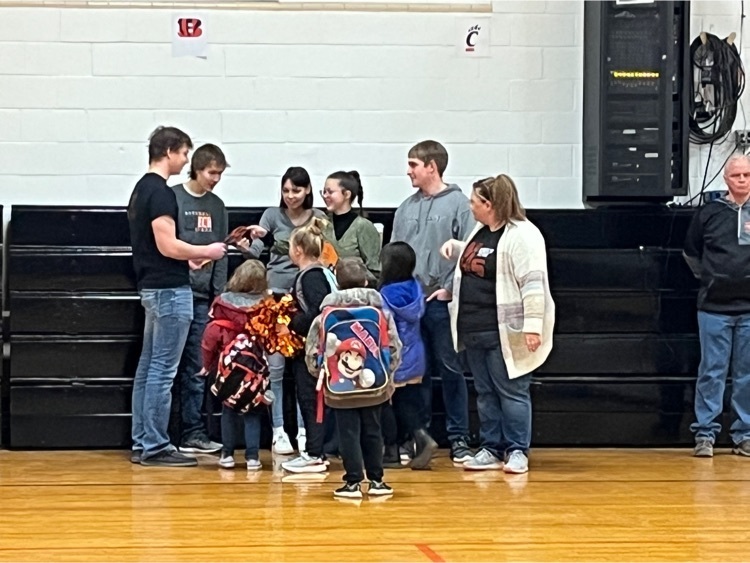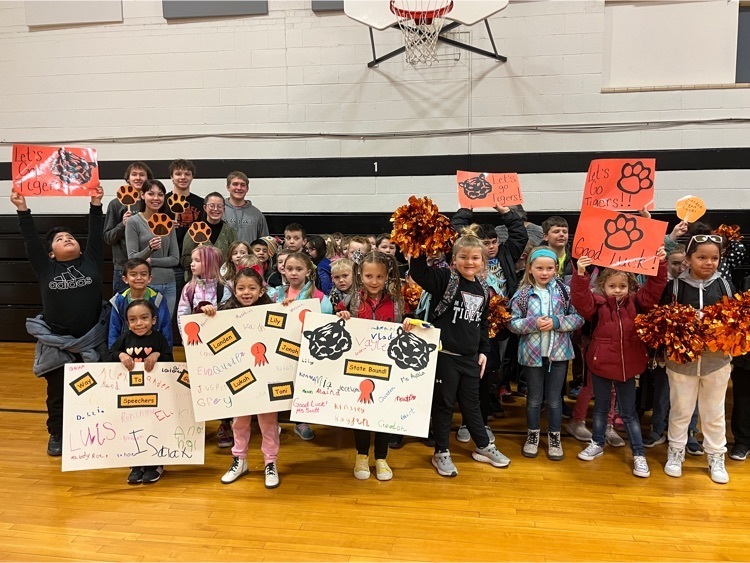 Congratulations on a great Music concert last night!!!!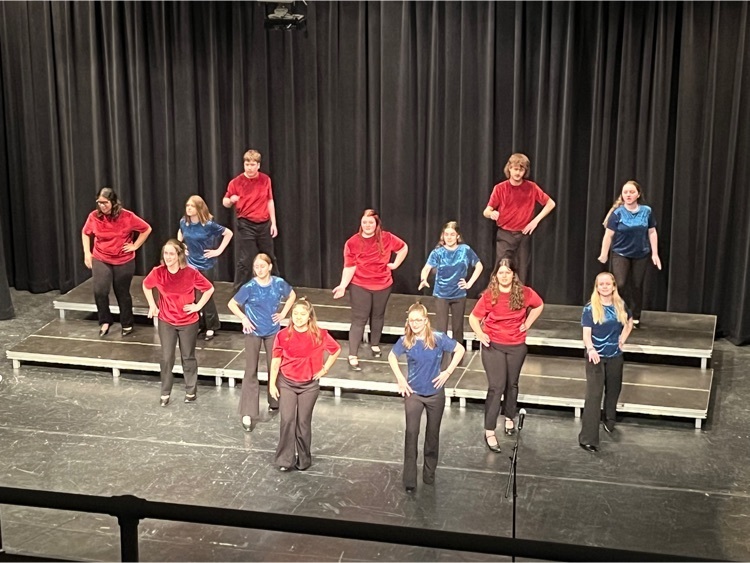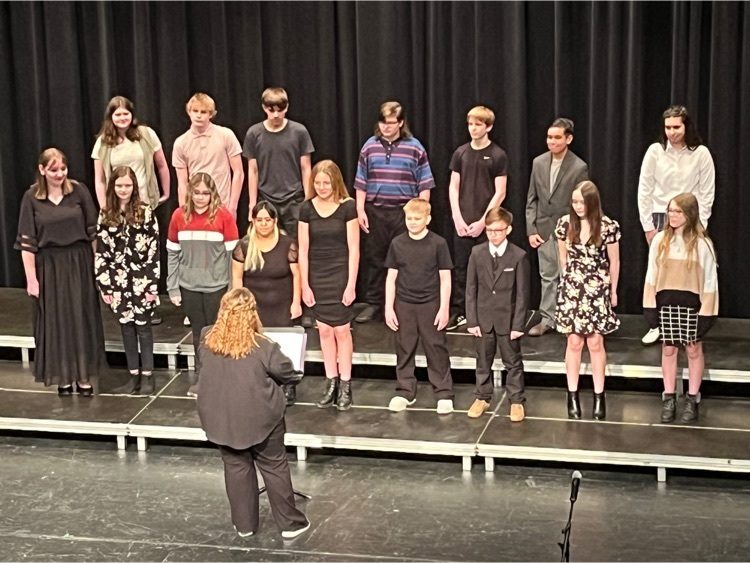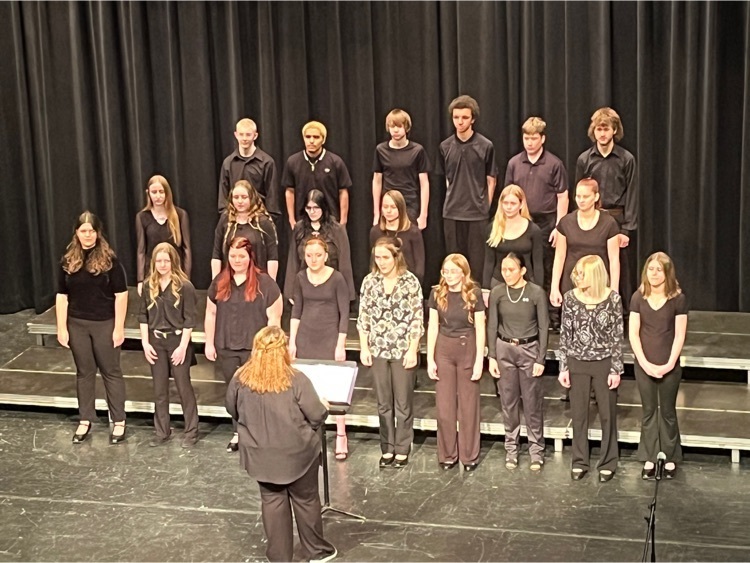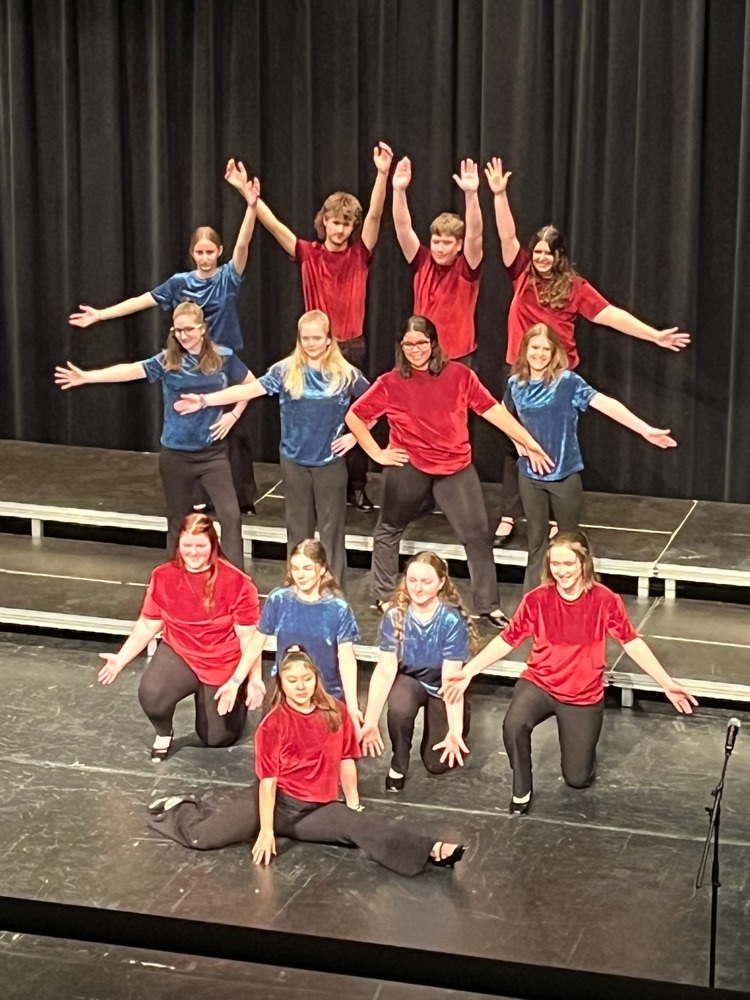 Come join an amazing group of educators committed to doing what is best for kids every day!